Hey everyone! Mary here, and it's my turn to do an interview. Except it's also the Monday after the biggest crossover in cinematic history came to a conclusion, and I can't not think about that. Luckily for me, fellow Across the Board blogger
Karissa Laurel
also saw it this weekend. So instead of a traditional interview, we're doing an "In Conversation" piece where we discuss
Avengers: Endgame
-- what worked, what didn't work, and what it could all mean.
And we're discussing with SPOILERS.
So here's your warning: IF YOU HAVE NOT YET SEEN AVENGERS: ENDGAME AND DON'T WANT SPOILERS, DO NOT KEEP READING.
SPOILERS FOLLOW.
LOTS AND LOTS OF SPOILERS.
ALL THE SPOILERS.
MORE SPACE TO PUSH SPOILERS BELOW THE FOLD.
EVEN MORE SPACE.
THE REAL CONTENT BEGINS BELOW THESE RANDOM ASTERISKS.
*
*
*
*
*
*
*
*
*
*
*
*
All right, now that those who don't want spoilers have all safely averted their eyes, let's begin!
MARY:
Since Avengers: Endgame is essentially a direct sequel to last year's Avengers: Infinity War, it's impossible to really talk about it without discussing a bit about its prequel (especially considering all the suspense that's built up over the past year over how Marvel was going to bring all this together).
Personally, I loved Infinity War. It wasn't perfect – I'm still mad about the writers basically endangering all of Wakanda over Vision – but it had a level of epic-ness that was hard to match. The sheer scale of the crossover and the stakes are hard to beat. Plus, I really liked how they divided up the cast – the teams they chose to go after the different Infinity Stones. The smaller groups played off each other well (especially Thor and the Guardians of the Galaxy). And as far as Marvel villains go, Thanos was surprisingly sympathetic – the writers gave him enough character moments that I kind of felt for him even though his actions were rather despicable.
What did you think?
KARISSA:
My MCU friends give me a hard time for not being more "in the moment" when I watched it, and I'll accept that as a fault on my part rather than as a fault of the writers, but Infinity War was perhaps my least favorite of the Avengers movies – the team up, full ensemble cast movies. I just could not get outside of my head enough to accept the full impacts of these characters deaths when I knew full well that many of them had future movies under contract. Don't tell me I'm not supposed to think about that in the moment. I know I'm not supposed to, but I did, and it robbed the "snap" of a lot of emotional impact for me.
MARY:
Hah! Well, I've got to agree with you there. I didn't love the ending either. I mean, we all KNEW they weren't going to keep Black Panther dead when his movie had just busted international box offices! But what about all the stuff leading up to that?
KARISSA:
I should start with what I did love. Like you, I loved the small teams and their dynamics. Thor working with the Guardians was a brilliant move. The Ragnarok version of Thor fit perfectly with the Guardians' dynamics, and I think that's the best version of Thor they've done so far. His character journey between Ragnarok, Infinity War, and Endgame has been, perhaps, my favorite of all the Avengers (After Cap. My heart ultimately always belongs to Cap).
MARY:
Same! Thor always had this joke-y side of him, and I loved how Ragnorak brought that out and magnified it, giving him the perfect dynamic with the Guardians.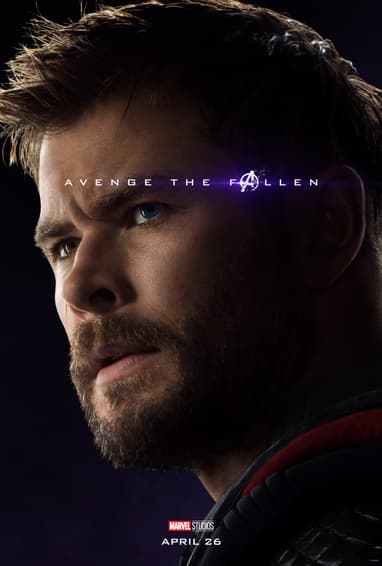 YES. Let's talk about Thor.
MARY:
This poor guy has had the toughest character arc of all the superheroes. He starts out as an arrogant prince who has to do better, actually DOES do better, and what does he get for his pains? His entire family dies, his entire world is destroyed, almost all his people are murdered – oh, and his girlfriend breaks up with him – and after all that he still tries to do the hero thing. He wins – he KILLS THANOS. But it changes nothing. DAMN that's gotta hurt.
No wonder why he decided to take five years off to be a shlub. I don't blame him!
KARISSA:
YES!!!! If anyone deserved to be broken and wallow in self-pity… And I'm so glad they allowed him to do that. To show his "humanity".
MARY:
He held up surprisingly well, all things considered! Still worthy of that hammer after all.
KARISSA:
One of my Twitter friends was so disappointed in what they did to him physically speaking. Taking him from this beautifully chiseled specimen of an Intergalactic God to basically "The Dude" from The Big Labowski. But for me it was brilliant.
I got a whole new respect for Chris Hemsworth as an actor, too, for embracing that. For being able to laugh at himself. I can only imagine when he read the script and saw what they were going to do to Thor that he was so excited for it.
MARY:
Chris Hemsworth is a very good comedic actor, and I love that Marvel recognized that.
What do you think of the team we were left with after the Great Dusting? I remember after Infinity War finding it really interesting that all the original Avengers remained while the most interesting newer characters got dusted (e.g. Black Panther, Spider-Man). And then there were the characters who were killed by other means – Loki, Gamora. That left us with a core team of the original Avengers (Iron Man, Captain America, Thor, Hawkeye, Hulk, Black Widow) plus Ant-Man, Nebula, Rocket, and War Machine. Did I miss anyone?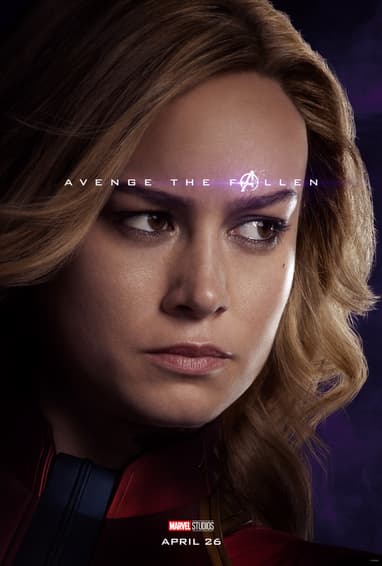 KARISSA:
Well… There's Captain Marvel. And I'm still not totally sure how I feel about her in this movie
MARY:
She wasn't part of the core team – she didn't get to go back in time. I was disappointed by her role in this film, to be frank. There was such build-up to her appearance, with Fury calling to her, her appearance in the trailer, and even her introduction in the movie – saving Iron Man, then meeting up with the Avengers to talk about their next move.
But after that, they really sidelined her. They used the handy excuse of "oh, but there's a bigger galaxy" to essentially write her out of the movie, only reappearing to be, as my friend put it, a "ball of light ex machine."
KARISSA:
You basically took the words out of my mouth. Like, I can't really add to what you've said because those are my exact problems too.
After her performance in her own movie, I was like: This chick seems as though she could single-handedly beat Thanos without breaking a sweat. But that's not at all what happened.
MARY:
Right. I was hoping for some epic team-up, but instead, she was kept in the periphery.
KARISSA:
I thought she was going to be the "secret weapon" or something like that. She wasn't that. She was less than that. Other than busting up Thanos's ship, she hardly made any other impact. And any woman who can tear apart a ship like that should have been able to break Thanos's weapon at least. What the heck was that thing made out of anyway?
MARY:
When the Avengers were going on about who would be strong enough to wield the gauntlet, I wanted to scream, "CAPTAIN MARVEL!" But then they went with Hulk and I rolled my eyes.
KARISSA:
YES! I thought that too! She swallowed the power of the tesseract and not only survived but let it transform her into a super weapon. She was the ideal to wield the gauntlet. I remember thinking that during the debate.
I get that she's not a core Avenger, and the purpose of this movie was ultimately to focus on the core team, but it's like you said: They set her up to be more. So I expected more. And that wasn't delivered.
MARY:
In general, Endgame felt like much more of a retrograde "white guy" movie than what Marvel's been building toward for the past few years. For all their purported progress toward racial diversity and inclusion of women, they really went backward with Endgame. I get that they were aiming to focus on the original Avengers, but dusting all their women and people of color made Endgame glaringly white and male.
KARISSA:
You're not wrong. And even more than the dusting…
I had HUGE problems with the Thanos and Gamora dynamic in Infinty War. This also ties in with the problems with Black Widow's treatment
MARY:
We had Nebula, War Machine, and Black Widow, but they were really supporting characters compared to Iron Man, Cap, Thor, and even Ant-Man (who wasn't even an original Avenger but... because Paul Rudd??)
KARISSA:
Ha ha ha. These women who are sacrifices. SMEH!
MARY:
Women as sacrifices to advance the men's stories *eyeroll*.
KARISSA:
I knew Black Widow was going to be the one to die at Vormir. Because Clint had a family. Kids and a wife. And I hated to see her go out like that.
MARY:
That line of thinking is awful – the idea that one's life only has value if one has dependents. I was also disappointed with how they treated Black Widow's death. Where's her big superhero-studded funeral?? She was the one holding things together during those five years after The Snap, checking in with the leftover superhero brigade, while Iron Man was off playing house!
And I'm bummed that Gamora's perma-dead. I know they brought back a version of her through time travel, but it seems the Gamora we followed through the first two Guardians films and Infinity War is just... gone.
KARISSA:
Nat's self-sacrifice further underscored a problem I had with Thanos and Gamora in Infinity War. I believe Nat's sacrifice (or one like hers) was the toll required to retrieve the Soul Stone. That kind of sacrifice is true love in action. Her love for Clint. Her love for the Avengers. For humanity as a whole.
I don't believe Thanos love Gamora like that. The moment he tossed her off the cliff was proof that he didn't have that kind of love. His feelings for Gamora were always self-serving.
MARY:
That's a very good point.
KARISSA:
I guess, if you take the rule at its literal interpretation, that you have to sacrifice something you love to get the stone... Then Thanos probably didn't love much of anything, and Gamora might have been the "closest thing" to love he had. So maybe that was sufficient to satisfy the rule.
But regardless, that always pissed me off. Nat kills herself; Thanos kills someone else. Both result in the same conclusion?
But I'm willing to make plot exceptions elsewhere, so I guess I have to make exceptions here too. Ha!
MARY:
*sigh* This is where the writers' bias comes in.
KARISSA:
Yup. Exactly.
MARY:
Endgame really felt like a send-off for the original Avengers. Iron Man, Cap, and Black Widow ended their storylines completely, and it was implied that Hawkeye, too, was done with his adventures. Thor's still around but in a very different capacity – he's no longer the God of Thunder or Prince of Asgard. Hulk too – he's evolved in a way that makes him essentially Banner permanently. I was glad that Marvel was willing to close the book on these story arcs after all these years, and I really liked what they did for Iron Man and Cap. Iron Man got to go out in a blaze of glory and received well-earned honors, and Cap finally got his happy ending with Peggy. What do you think of Endgame as, well, an endgame to an 11-year movie saga spanning 20 or something films?
KARISSA:
Yes, I 100% agree that it felt like a celebratory send-off – even with Tony's death, which I predicted. Ever since he was willing to sacrifice himself to save them all in the first Avengers movie, you knew he had the capacity for it. Didn't mean it didn't break my heart though (Oh and I was so excited to see Pepper in the final battle!!).
The end of Bruce Banner's arc was him finding peace with himself, finding balance between the Jekyll and Hyde aspects of himself. What more is there to do for him from this place? It was always his goal, and he achieved it.
Clint always only wanted his family, and he got it.
Cap got Peggy, which was the sweetest thing to me, even if the time travel aspect of it had plot holes, I had a feeling the story would end with him going back to her, and after all he's been through, I wanted to see him have that bit of normal, domestic bliss. I know some folks are disappointed there wasn't more with Cap and Bucky in this movie. (When Cap was fighting with his past self earlier in the movie mentioned Bucky to distract Past Cap long enough to defeat him, my son said "It's a Martha moment!", meaning the thing that got Batman and Superman to stop fighting in Batman vs. Superman was them realizing they both had moms named Martha *eyeroll*. My kid is so smart sometimes, LOL!) But I felt like Cap and Bucky got their resolution in Civil War and in Infinity War. Cap and Peggy was the thread that still needed tying up for me.
So, yeah, that's a really long way of saying that, ultimately, I'm very satisfied with the culmination of this series, and I'm seriously impressed with these writers' abilities to bring it all together.
MARY:
While I liked the resolutions the male Avengers received, I thought the overall plot could have used more tension. As far as final battles go, I wasn't that impressed with Endgame's, even though the scale of it was clearly designed for applause. I think it's because they didn't do a good enough job of setting up the tension... the Thanos they battled was a flatter version of the same Thanos they battled in Infinity War, and there was so much going on that few moments had a chance to shine. There were some parts that seemed designed for audience applause (e.g. that shot of all the female fighters in one place) that just fell flat (I mean, it's hard to applaud for their mere existence when this was essentially a movie about the white dudes).
If anything, I wish the battle could have been longer and had more of its own story arc. Kind of like the Battle of Helm's Deep in The Two Towers.
KARISSA:
Look, even I felt that all female shot was pandering. It made me smile. But also internal eye roll. And we barely saw the women.
I have always loved Nat's fighting style. Whoever choreographs for Scarlett Johansson does such a great job taking into account her small stature. I was so sad that we didn't get to see her fight one more time. She fights with her WHOLE BODY. But she never got to do that in this film.
MARY:
She wins her final fight – to sacrifice herself.
It kind of felt like 2019's Endgame suffered from being too much in service to 2012's Avengers.
KARISSA:
I go back and forth with understanding that this is ultimately the end story of the core characters, and the focus needed to stay on them, but also wanting it acknowledged that Avengers has become so much more than that. And also understanding there was limited time and space. I mean...the movie was already three hours long.
MARY:
I think a skilled editor could have pulled it off. At the very least, they could have made more space for Black Widow. Meanwhile, Ant-Man got more space than he deserved.
KARISSA:
On that, you and I 100% agree.
MARY:
Don't get me wrong – I like Ant-Man!
KARISSA:
I do too, but he shouldn't have usurped Nat. His time travel element was crucial to the story, I get that, but once he brought in that element, he should have taken a step back.
MARY:
Right. Which is what they did with Captain Marvel – had her show up to save Iron Man, then vanish.
KARISSA:
I didn't have as much trouble with the tension as you. And I wasn't as enamored of Thanos in the first movie, so maybe that's why I didn't feel he was as flat in this one.
MARY:
I just realized the root of some of my discontent. Endgame was a conclusion to the original Avengers' movies. I wanted it to be a conclusion to all 20-whatever movies. I wanted everything that happened in Spider-Man, Black Panther, and Captain Marvel to come to some kind of conclusion in Endgame too, even knowing they had sequels.
KARISSA:
Good point! And of course it's not, because so many of this characters are moving on in later movies and on the new platform. So yeah, it was just wrapping up the original core team. And they did that pretty well, I think.
MARY:
I suppose. I think my views will grow kinder upon re-watches. They often do.
KARISSA:
Mine change too. And talking it out with another person helps me work through it. (We haven't even talked about Cap saying "shit!" and him wielding Mjolnir and his "Hail Hydra" in the elevator.) Those three things had me jumping out of my seat.
MARY:
I really enjoyed him wielding Thor's hammer. And Thor's reaction.
KARISSA:
Ever since he managed to wiggle it back in Age of Ultron…
MARY:
That was a nice throwback.
KARISSA:
It worked for me. It utterly worked for me.
And the elevator scene throwback was so, so smart. But when he said "Hail Hydra" I wanted to shake those writers' hands. Because I was so, so pissed when that came out in the comics a couple of years ago. SO PISSED.
And here was our chance to thumb our noses at it. It was so cathartic for me.
They took that horrible thing and turned it on its head. A big FU to the comics. Ha.
MARY:
Ha! That was a cool moment.
One thing bothers me though – if Cap went back to the 1940s to live out his life with Peggy and was still in the same timeline as the current Avengers, that means he knew Hydra was infiltrating SHIELD and let it happen. He also knew that Bucky was being mind-controlled and kept on ice and did nothing about it. Which doesn't feel very Cap-like.
KARISSA:
I know, I know. I have conveniently decided to ignore that.
MARY:
Really, I thought there was a simple solution to all this: Have him come back through the machine as an old man,
implying that he came from a different timeline altogether.
KARISSA:
I wonder how no one caught that earlier. I thought about it all night and couldn't really come to a satisfactory answer. Other than he assumed that the past version of himself that he fought earlier in the movie would ultimately do the things that needed to be done, that he'd already done, and he was willing to accept that.
MARY:
I don't think there's a way to logic through this. It felt like the writers wanted their scene and didn't care what plot holes they had to create to get it.
KARISSA:
Yes. I completely thing you're right
MARY:
I don't know about you, but I've definitely bent my plot over backward just to get certain scenes I wanted at times. So I get it.
KARISSA:
Oh no. We never do things like that. *sarcasm font*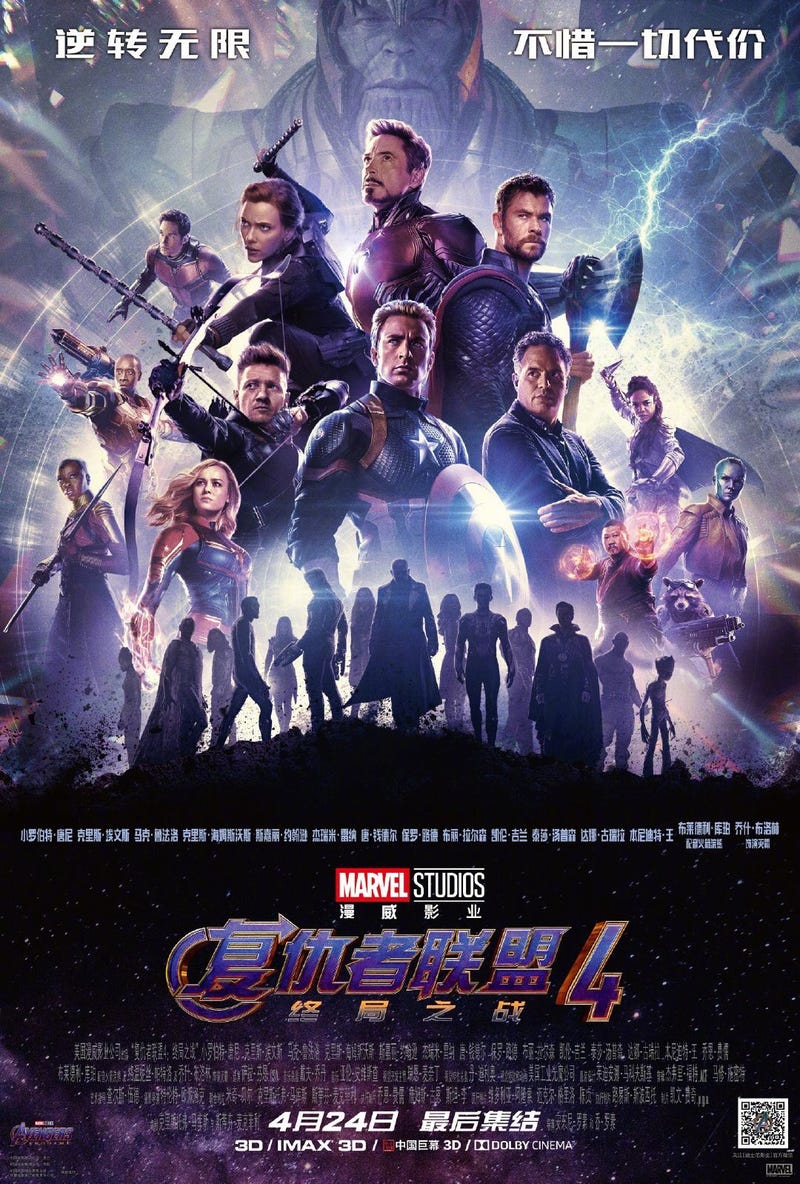 The other thing I mentioned to you earlier that, for me, bears repeating is that I was really moved by how much "family" played an important theme throughout
Endgame
. It, for me, was the unifying theme. All the small individual family narratives of each character got woven into bigger narratives, such as the family of the Avengers and ultimately the family of humans on Earth. Family is sacred and worth protecting at all costs.
MARY:
That's very true. The idea of the Avengers as family is really the emotional core of the whole saga.
KARISSA:
I think most folks can relate to that. But it really struck a chord with me.
MARY:
Before we go, the obligatory last question: What do you think is next for the Marvel-verse? I know they're planning two shows for Disney Plus that Endgame hinted at: one for Loki (I guess that's where he absconded to with the Tesseract), and one for Falcon and the Winter Soldier (or New Captain America and the Winter Soldier)
KARISSA:
Maybe I'm not supposed to take this into account but… Avengers: Endgame has blasted opening weekend sales records. Which, from a business standpoint, I think the MCU powers that be have to take into account when considering whether it was worth the investment in a series this huge. I think the answer is a resounding yes. So I think they'd be smart to develop another cohesive series like the Avengers.
As you mentioned, a lot of spin offs are coming out of this. So... do they take Spider-Man and Black Panther and Captain Marvel and build a new team? Do they focus on X-Men? Do they come up with something utterly new?
Oh, and I just looked... seems like we might get a Doctor Strange 2.
I wouldn't say no to an X-Men/Avengers crossover.
MARY:
That would be fun! Though it would have to be a new cast. I don't think it would work with Fox's current X-Men line-up.
KARISSA:
Yeah... the timelines don't match up yet
But sometime in the future...
MARY:
And hey, comics are known to blow apart the multiverse to get the crossovers they want, so who knows?